Yes. I am writing concerning cervical cancer today. This subject has troubled my mind for some time and I think it's very important to share my thoughts on it.
You certainly have heard of the word "cancer". You may or may not have heard about cervical cancer.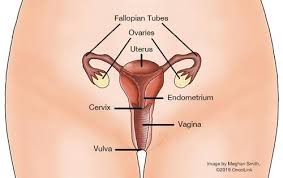 He truth is this, some of us chose not to know it. Cervical cancer is the second killer disease in women world wide. Most of us are primarily concerned about body enhancement. No one is saying you shouldn't, but that shouldn't make you neglect very important things like cancer.
Overview
Cervical cancer is a cancer that affects the cervix, a reproductive organ in women. Cervical cancer is causes by a virus, when it's present in a woman. This virus is called human papilloma virus otherwise called HPV.
Human papilloma virus is sexually transmitted. Even though it is present in the body of men too, it has little or no effect on men. Perhaps it's because men don't have cervix.
Not fewer than 70,000 people have died from this disease in 2018.
Women of any age can be infected with cervical cancer. Once a women is sexually active. Girls who were raped at very young age are also exposed.
The good news about cervical cancer is that it has a vaccine. It's called the HPV vaccine. And this vaccine can be administered in doses.
Health expert and cancer organizations recommend vaccine is administered to girls from age 9. The younger the safer. This vaccination can also be done on male Children. This will help prevent the spread when they become sexually active.
To rest for cervical cancer, a cervical screening is done. This process involves viewing the cervix to be sure it's fine.
More deeper investigation is called pap smear. This is done by taking samples from the vagina for laboratory test.
If you are a sexually active woman, please go for screening. We have passed the age of saying "God for bid".
Prevention is better, safer and cheaper than cure